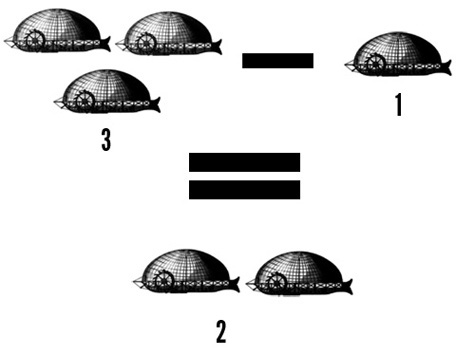 One positive thing that has come out of topics like "metabolic damage" and "starvation mode" is people are learning (even though often misguided) that eating for your energy needs is necessary for optimal metabolic rate.
On the flip side, people are now under the impression that going into a deficit is a bad idea. Boy how fast does that pendulum swing, eh? I am frequently asked questions like…
"I should keep my deficit really small so I don't crash my metabolism, right?"
"I was told by (enter guru) that I should never be in a deficit to lose fat."
"I heard deficits make you store fat, not lose it!"
The deficit is becoming the big bad (Whedon reference) especially in those who have had any experience with disordered eating. People in those situations are often times told that "diets are bad" and "deficits are triggers or gateways." While there can be severe cases where diet monitoring should be under the aid of a professional, it doesn't exclude the fact that a deficit is our only means to fat loss.
If you learn how to control the deficit and what it means, maybe then you take back the power and shed its mystery.
How Energy Works
I've talked at length about energy expenditure and how it works. I will recap here by keeping this aspect more simple.
Every day you need you expend a certain amount of energy through these means.
Basal Metabolic Rate (BMR) – Amount of energy for essential body functions
Thermic Effect Of Food (TEF) – Amount of energy to digest food
Non-Exercise Activity Thermogenesis (NEAT) – Mostly subconscious activity expenditure (fidgeting, pacing)
Non-Exercise Physical Activity (NEPA) – Mostly conscious activity expenditure (walking, shopping, low grade)
Thermic Effect of Activity (TEA) – Formal or structured exercise
Every day you land in one of the following categories: More