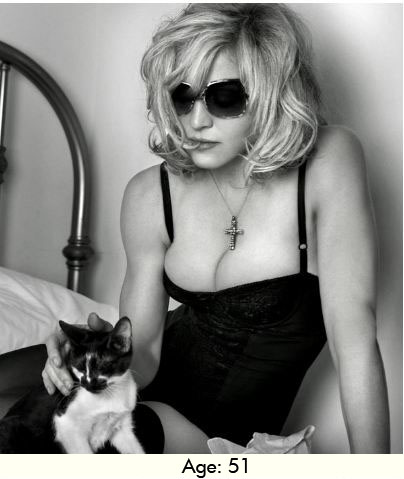 This post was inspired by a member's comment (featured in the post below) relaying how a trainer told her basically not to bother trying to have a tight, hot body after the age of 20. I encourage non-members to read the intro in the previous post.
What the trainer said is a pretty common belief, right? You would think so after reading these quotes, even the ones by actors who have all the goods, right?
"I think the older you get, the harder it is to lose weight. Your metabolism slows down."   -Viggo Mortensen
"Around age 40 I put on twenty pounds. I had always had a perfect metabolism. But, my metabolism betrayed me as it does most people, except a very rare few who will always be thin."  -Suzanne Somers
"I have given up (on) having the body I had in my youth. I realize it just isn't possible, so I have to settle for a higher weight, but I have come to terms with that."  -Kirstie Alley
Yeah, I call bulls**t on all fronts. In the post below, I discuss everything you need to do in order keep your youthfulness and get it back if you have lost it. For everyone else, here are a few observations.
1. Men are no longer aging better than women.

I am putting that myth to bed, right here in this post. Sorry ladies, it can't be used as an excuse anymore. Men may still want a younger woman, but age-by-age (side-by-side) not only are you not losing, you may be taking the lead.
2. Men who take care of themselves, will blow your f**king mind.
Men have advantages on multiple levels when it comes to aging. If they make use of those advantages, it can be insane.
3. A good ass can be had at all ages.
See: Rene Russo. I mean WTF?
4. It's never too late.
Seriously, it's never too late. Stop acting like you're dying because you turned 40. The over the hill jokes? They're done.

5. It takes work.

You want to be good at looking good, you have to work at it. Being smart takes effort and so does having good taste in music, film, and fashion. While you may think it's shallow, you should think about how your looks affect your self-esteem. Sometimes your least shallow dreams depend on achieving that "shallow" goal.
6. Life (and being hot) no longer stops at the age of 30. 
Looking for pictures of people in their 40s was pretty pointless because they were all hot. Finding those in their 50s was pretty easy too. Can we just look at Susan Sarandon or Harrison Ford in their 60s? And before you start throwing the celebrity card at me, I assure you that isn't the issue. How many 60 year old celebrities look like crap? Trust me, a lot of them (I looked). It's all about the education, care, and effort. Is money a part of it? Not as much as you would think. What about happiness? This study says it just gets better with age. Your excuses are dead, you aren't.
Enough words, on with the pictures.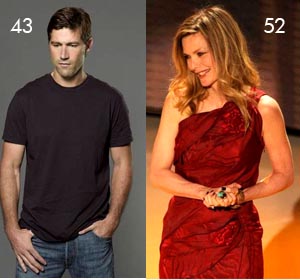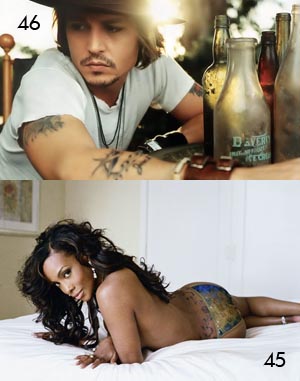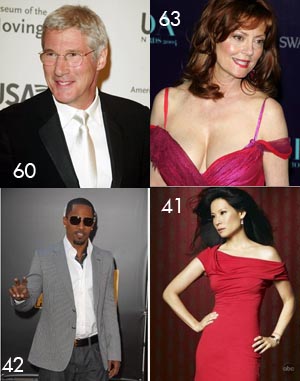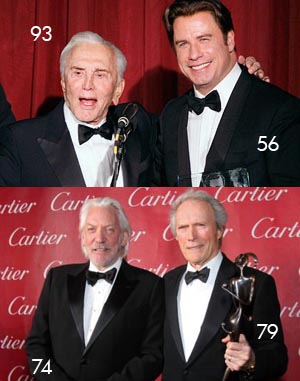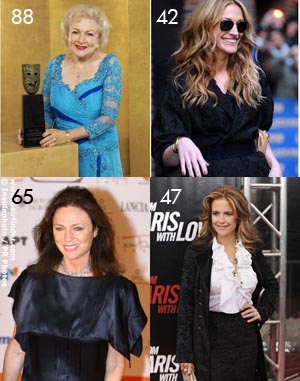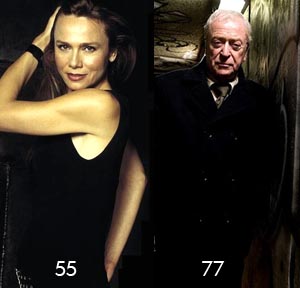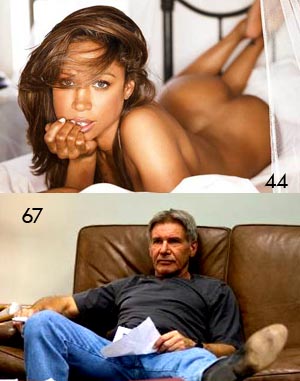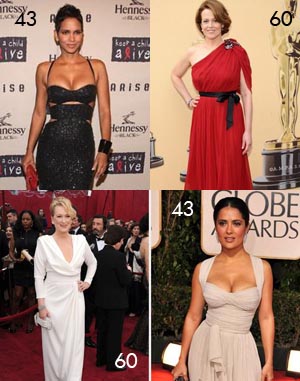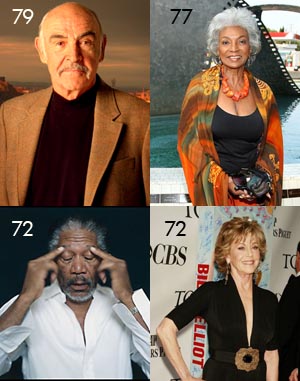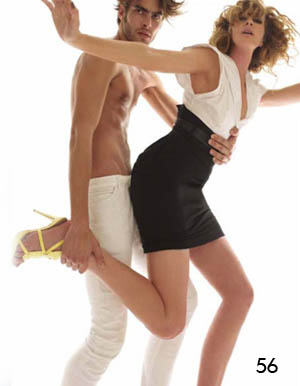 Still think hotness, life, and sex is over after the age of 20? Think again. Want to keep reading more about this, check out this post available to members.
1. Madonna 51, 2. Matthew Fox 43, 3. Michelle Pfeiffer 52, 4. Johnny Depp 46, 5. Vivica A. Fox 45, 6. Richard Gere 60, 7. Susan Sarandon 63, 8. Jamie Foxx 42, 9. Lucy Liu 41, 10. Kirk Douglas 93 and John Travolta 56, 11. Donald Sutherland 74 and Clint Eastwood 79, 12. Betty White 88, 13. Julia Roberts 42, 14. Jacqueline Bisset 65, 15. Kelly Preston 47, 16. Lena Olin 55, 17. Michael Caine 77, 18. Stacey Dash 44, 19. Harrison Ford 67, 20. Halle Berry 43, 21. Sigourney Weaver 60, 22. Meryl Streep 60, 23. Selma Hayek 43, 24. Sean Connery 79, 25. Nichelle Nichols 77, 26. Morgan Freeman 72, 27. Jane Fonda 72, 28. Rene Russo 56.