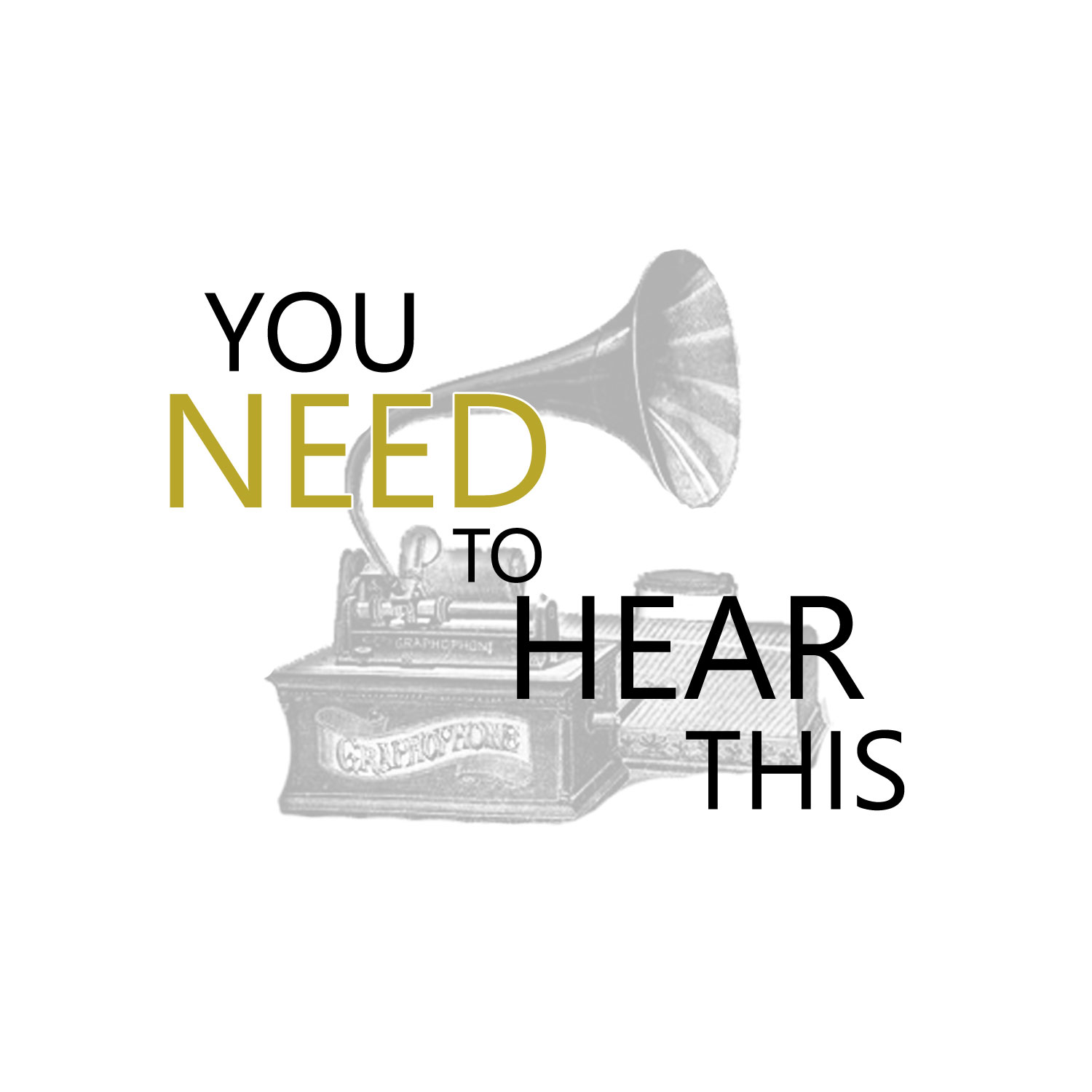 There is a lot to cover and I have a tendency to be tl;dr, so here is the condensed version.
Where Can I Download The Show?
For those of you who would like to help, my podcast would benefit the most from being downloaded and reviewed on iTunes. My goal is to be featured in the New & Noteworthy section in the iTunes Store. In short, the more downloads I get in a short period of time, the more of a shot I have to make the list. It's not a guarantee, but you'd be helping my chances.
I care very much about the ethics of reviews so I'll simply say if you like what you hear and it helps you, it would be great if you could leave a few words. I'd appreciate it.
1. Most Appreciated Download Option:
Download You Need To Hear This Through iTunes
2. Google Play
What Is The Purpose Of You Need To Hear This?
I wanted to change the atmosphere of what you normally hear on lifestyle design podcasts and do something different. The majority of people who teach and educate on becoming a fitter person or a "happier" person, often miss out on the actual research and critical thought it takes to be knowledgeable on these subjects. What we often end up getting are marketers masquerading as experts. I'm all for being successful but not at the cost of the information. Too often, the people who have something to say aren't on the platform or have the audience level desired. We are certainly seeing this play out throughout this recent political cycle.
What makes us happy? What defines success for each of us?
My hope is to educate, communicate, and inspire people to take a different look at how they create and stimulate their lives. My goal is to mix critical thought and knowledge, and to really encourage human growth.
I would define, in brief, the poetry of words as the rhythmical creation of beauty. -Edgar Allan Poe
You will also hear from other people, not just me, on these topics.
How Frequently Will Episodes Be Released?
For now, it will be weekly. The show will be presented in a seasonal format. How far between series breaks has yet to be determined. There could be occasions for more but certainly not less.
How Do The Episodes Work?
Free Flow – Episodes where I talk or rant on one topic. Always based in some form of logic or research, the rants will either be short and to the point or longer and dive into research on that topic.
Story Mode – Episodes where I take a more artistic and personal look at various subjects on life. These will, at times, be mixed with music or sounds.
Questions – Episodes much like before where you send in your questions and I'll give you my opinion.
Spotlight – Episodes where a special guest will come on and read something they wrote. Because I am not the only one with something to say.
What Type Of Topics Will Be Covered?
You will hear me discuss topics relevant but not limited to:
Science & Research
Lifestyle
Fitness & Training
Art
Relationships
Life & Death
Drugs
Suicide
Music
Books
Food
Human & Animal Rights
and much more.
Who Can Be A Spotlight Guest?
The purpose of the Spotlight segment is to provide an artistic but educational medium for thoughts on an array of issues.
Here are the requirements:
1. Provide a clean audio recording. This can be achieved with most smartphones or USB microphones.
2. Be able to write and read your own material. There is no minimum length. It can be 200 words or 2,000.
3. The material can be a live musical performance but must be original material. No covers.
4. You can be a writer, trainer, doctor, professor, comedian, actor, musician, designer, parent, child—you simply have to have something to say on the above topics.
5. You must be willing to send me your material beforehand to ensure it meets with the purpose of YNTHT.
6. You must have no problem reading your material multiple times if asked to ensure a proper and clean edit.
7. There is a contract for use and you must agree to the terms but it's pretty moderate and respectable. Mostly stuff about allowing me to edit your content.
8. If you have someone to suggest, please provide their contact information.
If it sounds like work, it is. However, it's so worth it to get your message delivered to the audience.
How Do I Contact You To Ask A Question Or To Make A Spotlight Suggestion?
Send all inquires and suggestions to support (@) leighpeele.com.
How Can I Sponsor Or Help The Podcast?
Obviously the podcast is new. If it gets popular enough to where it really stresses my cloud storage, I'll have to take on sponsors. To say I will be extremely picky is an understatement. You can contact me with requests via the email address above.
The podcast is free. I make my money from clients and book sales, but if you'd like to send a nice note—fantastic. In the future, I will do crowdsourcing for certain things, so if the time comes and you'd like to throw me a buck, that'd be wonderful.
The best gift you can give to me (and others who will be contributing) is to be generous with your word of mouth. You have no idea what the small act of sharing this podcast on Facebook or with your email list, friends, etc. means and how much it does to help. Also, if you have contacts or know people who would like to be on the show, editors who would like my work, research that's harder to get your hands on—whatever—PLEASE don't hesitate to reach out. I'm not above needing help, connections, or advice. I want this to be a community project, not just about me.
Signing off.
-Leigh